Oh boy! Feisty Fashion Features are here to stay, and I'm so pleased to share this blog with you all! BLANK WHITE FRAMES is one of my personal favorite blogs (I read posts every week and I follow Jennifer on Instagram–she really is the cutest person ever).
Tell us a bit about your blog and why you started blogging.
I am the creator of BLANK WHITE FRAMES, which is a mostly-fashion-with-a-dash-of-lifestyle blog. I wanted to create an outlet for sharing looks that I wear, things I love, as well as a diary of my decorating adventures in my new home.
What are 5 fashion items (clothes, shoes, accessories, etc.) that describe your personal style?
A denim jacket – I have tons of these in different styles and washes they are great to throw over almost any outfit to add a little more interest.

 
Sky high heels – I wasn't blessed with tons of height, and I am by no means short. However anything that makes my legs look longer is A OK with me.
Classic brown Michele clutch- Its a great day to night style and I love it.
A great pair of earrings ( I never leave home with out a pair on) – I feel naked without them. I have been wearing earrings since I was a young tot and my mom wears earrings everyday, which is where I think I get this from.
My gold Michael Kors watch – It isn't too big or too small and goes with everything
What's your go-to hairstyle? 
I love a good old twist out.  Its perfect for the humid weather in Texas.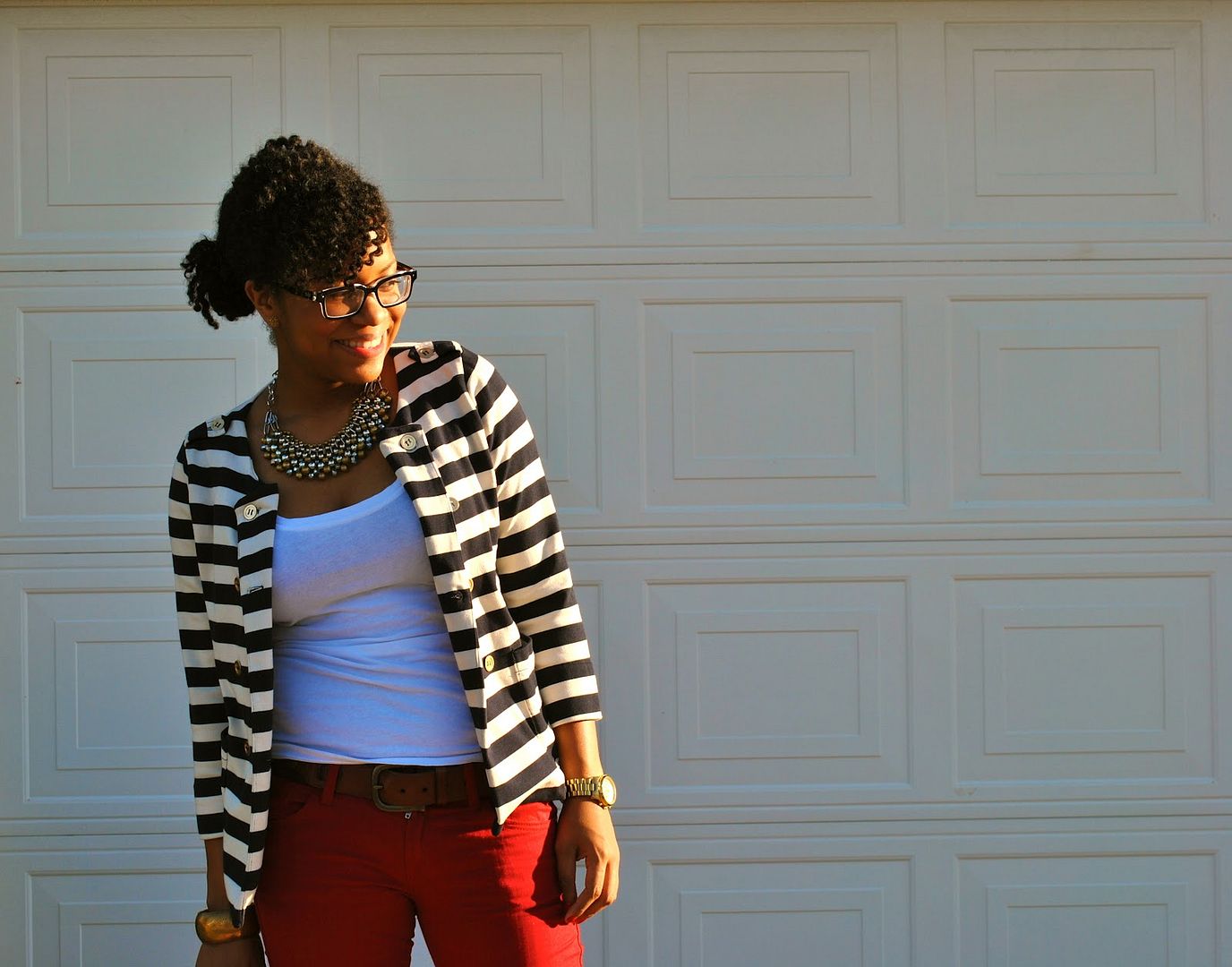 How do you feel about the presence of Black style bloggers (too many, not enough, etc.) 
Overall I think that there is a great presence of very talented Black style bloggers.  Now as far as the ones that get the features on notable brand websites, gifted items to showcase on their blog, and notoriety…those are few and far between.  It would be nice to see more people like me viewed as blog powerhouses.  I think that as long as we continue to support each other we will eventually be recognized as also having a very valid voice in the fashion world.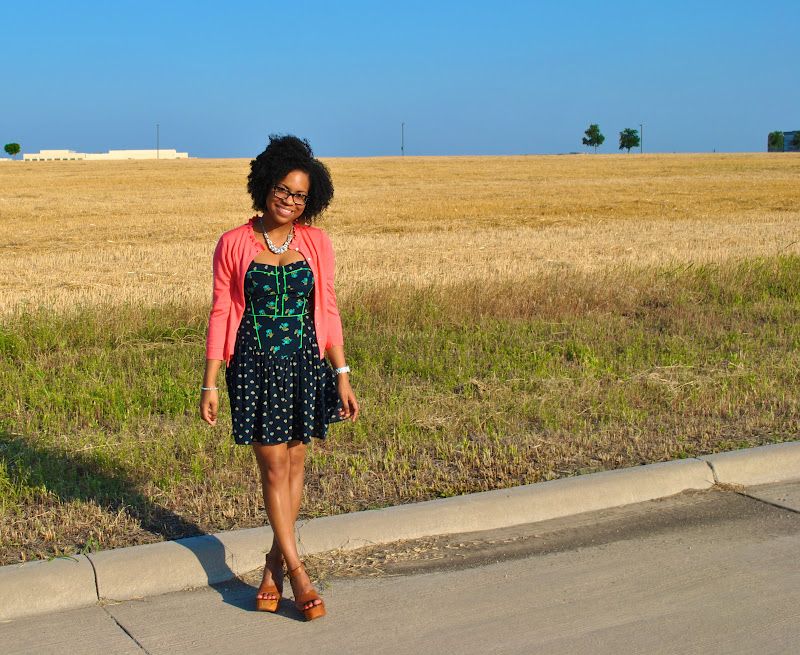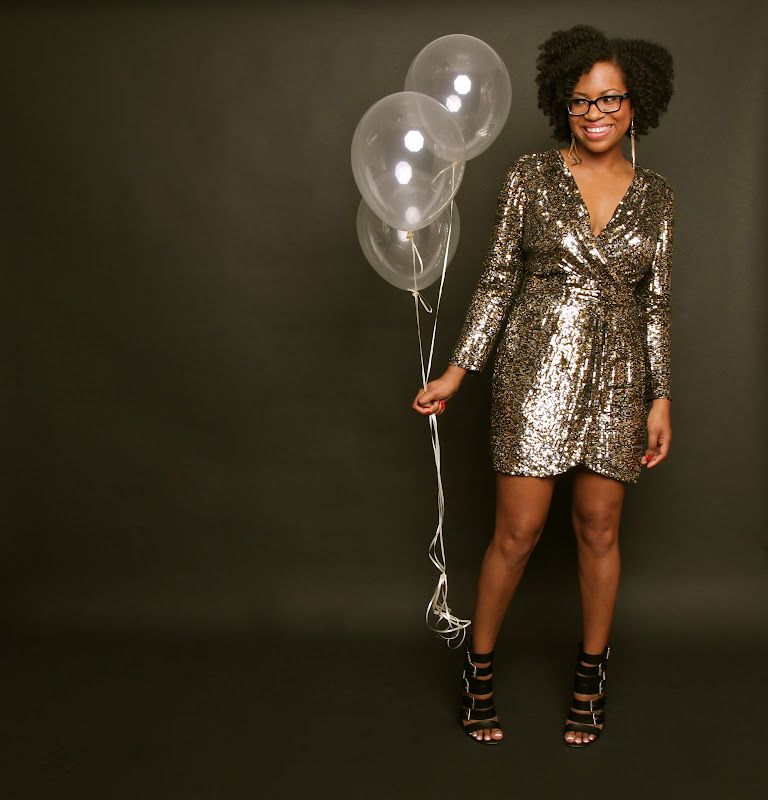 Be sure to check out Jennifer's blog, Blank White Frames, and show her some love!
Bloglovin // Facebook // Twitter // Instagram // YouTube